Applying in person?
Save time & be prepared: Download, print, and fill out an application before you show up.
Click Here
Shop Assistant at Earnhardt Ford in Chandler
Full Time
Service
Job Description
Earnhardt Ford is looking to hire a Shop Assistant!
**No Sundays or evening shifts required**
RESPONSIBILITIES:
- Maintaining all aspects of shop cleanliness in multiple Technician Shops
- Maintaining cleanliness of all customer facing areas including walls and glass
- Maintaining outside Waste Management Dumpster area cleanliness as well as all surrounding service lots
- Maintaining Tool Rooms Cleanliness
- Maintaining a clutter free environment in shops, timely disposal of all trash
REQUIREMENTS:
- Current and valid domestic driver's license (AZ preferred) with a clean driving record
- Ability to work in the United States without sponsorship
BENEFITS:
We offer a great working environment and full benefits package including:
- Paid Vacation
- 401K
- Medical Insurance
- Dental Coverage
- Vision Care
- Flexible Schedule
- Employee Discounts and more!
Earnhardt Auto Centers is over 71 years old and going strong; continuing to be a privately-held, family-owned & family-operated business.
Generations of families work for Earnhardt and generations of families continue to shop at Earnhardt. Earnhardt supports local communities and local communities support Earnhardt.
Learn more about Earnhardt Auto Centers by visiting www.NoBull.com!
This opportunity is with: Earnhardt Ford – 7300 W Orchid Ln. Chandler, AZ 85226

Job expires: 04/06/2023
Location Information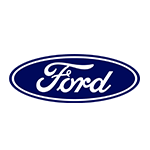 Earnhardt Ford
7300 W. Orchid Ln.
Chandler, AZ 85226
Phone: (480) 893-0000